Blog
Call for Submissions: "The Family in Latter-day Saint Culture and Thought"
September 21, 2023
Submission Deadline: January 15, 2024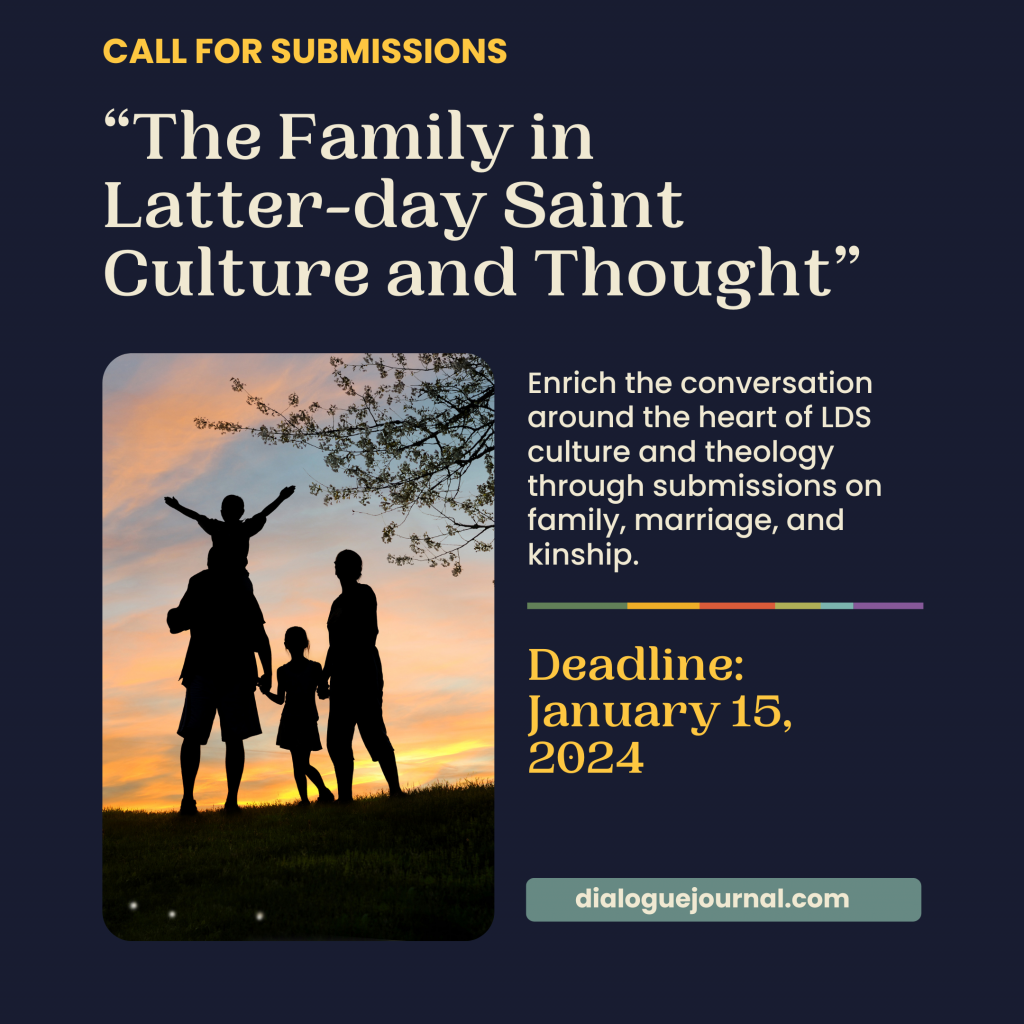 Dialogue seeks to foster a deeper understanding of the complex and multifaceted concept of family, marriage, and kinship within the United States and global context of Latter-day Saint (LDS) culture and theology. We invite submissions that explore various aspects of the family, its evolution, its role in LDS doctrine, and its impact on the lives of individuals within the LDS faith community. Submissions may address, but are not limited to, the following topics:
Historical Perspectives: Examine the historical development of family structures and teachings within the LDS tradition.
Anthropological Analyses: Utilize anthropological approaches to explore the role of family in LDS culture, both past, and present.
Doctrinal and Theological Insights: Investigate LDS scriptural and doctrinal perspectives on the family.
Creative Works: We welcome poetry, fiction, and creative non-fiction that engage with the theme of family in a thoughtful and artistic manner.
Submission Guidelines:
Manuscripts should adhere to our general submission guidelines available on our website: www.dialoguejournal.com/submissions.
Scholarly articles should be well-researched and properly cited.
Personal essays, poetry, and fiction should reflect a deep engagement with the theme.
Submissions should be original and not under consideration elsewhere.
We look forward to receiving your submissions and engaging in a meaningful exploration of "The Family in Latter-day Saint Culture and Thought." Your contributions will help enrich the ongoing dialogue within the LDS community and beyond.