WELCOME TO THE DIALOGUE PODCAST NETWORK
We're a collective of independent, interesting podcasts who promote thoughtful, respectful, and engaging inquiry and discussion of all aspects of the LDS tradition, thought, and arts and culture. Consistent with the mission of Dialogue, the Podcast Network features shows by Latter-day Saints who wish to bring their faith into dialogue with the larger stream of world religious thought and with human experience as a whole and to foster artistic and scholarly achievement based on their cultural heritage.
The Podcast Network encourages a variety of viewpoints; although every effort is made to ensure accurate information and responsible judgment, the views expressed are those of the individual shows and are not necessarily those of The Church of Jesus Christ of Latter-day Saints or of Dialogue.
OUR SHOWS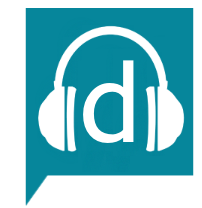 Our own DIALOGUE PODCAST has brought fascinating lectures from scholars visiting the Miller-Eccles group for over ten years. Whether it's about history or community or scholarship or current events, the Dialogue podcast, much like the Dialogue Journal itself, has hosted important intellectual conversations that can be referenced for years to come.
OUR PARTNER SHOWS
| | |
| --- | --- |
| | Beyond the Block: Brother Jones and Brother Knox describe themselves as staunch advocates for the theology and harsh critics of the culture when it comes to Mormonism. A black life-long member and queer convert respectively, they bring a less heard perspective to the notoriously white and heteronormative faith. |
| | The Mormon News Report Podcast: Jenny and Brandt take a deep-dive into news and topics pertaining to The Church of Jesus Christ of Latter-day Saints. We don't take ourselves seriously. You shouldn't either. |
| | Face in Hat: Aaron sits down with Eric to discuss some oddities and intricacies of the history, culture, and practices of The Church of Jesus Christ of Latter-day Saints. |
| | Gospel Tangents: My name is Rick Bennett, and I love Mormon history, science, and theology. This is THE place to talk about that. |
| | Words Fall in: What we try to do at Segullah is have a place where women's voices can be read. On this podcast, you actually get to hear the voices of those who create it. |