From the Editor: 2020 Annual Appeal
December 1, 2020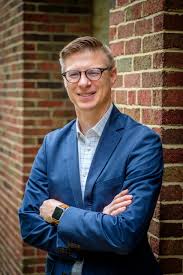 Dear Friends of Dialogue,
I am asking for your financial support. We have survived and thrived in a diverse market by providing a forum for measured scholarship, vibrant arts and culture, and mature leadership, attracting the top scholars and literary voices of our generation. We need your support to continue.
The vision of establishing a thoughtful and rigorous quarterly journal has always been at the core of what Dialogue is. On that foundation, the journal has grown and adapted with the times through the good work of the successive editors, staff, the board and the generosity of donors. This past year we have been anxiously engaged in the good work! 
This year, we transitioned to our new publisher, the University of Illinois Press, starting with the special Spring 2020 issue guest edited by our friends at Exponent II. Our summer and fall issues brought new contributions from amazing scholars, essayists, writers, and poets, and some new voices and perspectives to the journal. The Winter issue is just right around the corner with some really exciting new content! Just over a year into my role as editor, I could not be more proud of the work of Dialogue: A Journal of Mormon Thought.
Our biggest undertaking in 2020 was the weekly Dialogue Sunday Gospel Study program that we started in the early days of COVID. That drew huge audiences and an accomplished, diverse set of teachers. Toward the end of the year, we also launched the monthly Dialogue Firesides series, a feature that we plan to continue far into the future.
We also launched a number of other new products, including the special podcast series Dialogue Heritage that tells the history of the journal from its founding until today, Dialogue Book Report that offers a roundup of recent scholarship and literature, and the professionally produced Dialogue Out Loud series that brings the incredible stories and essays in Dialogue to life. We also launched the new DiaBLOGue web feature with exclusive online content from book review panels, to moving memorials, to full-length articles. 
We also had a successful first year of the Dialogue Book Club with exclusive benefits and access for subscribers, We have exciting new content for next year's picks in the works. We also made changes to our email Newsletter, lots of great new features on the website, and created new ways to subscribe and donate via text message. 
A few years ago, Dialogue made the momentous decision to make all of our content completely free online, with no paywall barrier. Subscriptions to the print edition alone do not cover the costs even to sustain the journal, let alone our other ambitious offerings. We rely on donations to pay our bills.
These are uncertain times, but we are building for the long-term commitment to helping Latter-day Saint thought flourish. To continue this legacy of good work and to accomplish some of our future goals, I ask that you consideration a generous donation. 
Thank you,

Taylor Petrey, Editor